RENSHI David Thompson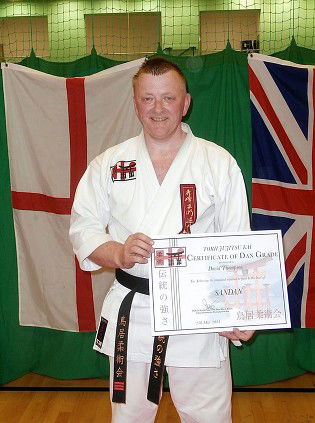 I am overjoyed to announce that Sensei David Thompson has been awarded the Shogo Title of Renshi for his services and contribution to Torii Jujitsu Kai.
These titles are not a level of seniority but a personal acknowledgment from a Sensei to a senior student.
Congratulations and thank you.
Sensei Keith Power
Headmaster
Torii Jujitsu Kai